Expect Comfort and Excitement from the Upcoming 2018 Kia Optima
Later this year, the 2018 Kia Optima will arrive at our West Springfield, MA dealership. The Optima is known for its stylish design, exciting ride and comfortable interior. The 2018 model will offer a number of the same features that can be found in the current model, so we expect that it will continue to provide an amazing ride.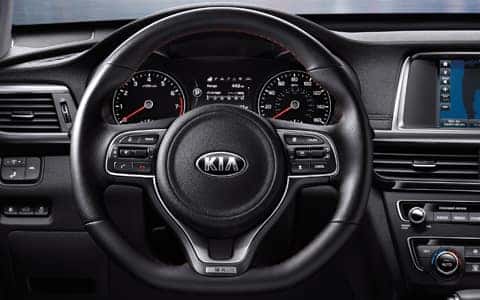 The upcoming Optima will have the same engine option as the current model. You can choose a 2.4-liter engine with 185 horsepower, a 1.6-liter engine with 178 horsepower or a 2.0-liter engine with 245 horsepower. Whichever option you choose, you can expect a smooth and responsive ride. You can also drive confidently knowing that safety features like Forward Collision Warning, Autonomous Emergency Braking and more are looking out for you. When you drive the Optima, you can expect a safe and exciting drive.
The Optima also offers a comfortable interior with a variety of great features. The cabin is quiet and spacious, and it offers features like soft-touch surfaces and premium stitching for a touch or luxury. The Optima also offers features like heated and ventilated seats for your comfort along with tech features like Android Auto and Apple CarPlay to keep you connected.
The new Optima will arrive later this year. Until then, feel free to contact us with any questions you might have and we'll provide all the information you need. When the 2018 Optima arrives, we will gladly take you out for a test drive so you can decide if this vehicle is right for you.