Find the New 2018 Kia That's Right for You at Balise Kia
At Balise Kia, our inventory includes the latest and greatest new Kia models, so you can always find the most recent models at our dealership. Soon, the new 2018 Kia lineup will become available, so you'll have even more great new vehicles to choose from.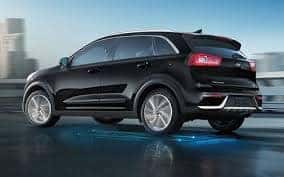 Over the next few months, a number of new 2018 Kia vehicles will arrive at our dealership. You'll have the chance to check out models like the 2018 Optima, Sorento, Stinger, Rio and Niro Plug-In Hybrid. So if you're interested in driving the most recent available vehicles, be sure to check back with us soon to learn more about the arrival of these new 2018 Kias.
These new models will offer the competitive prices and reliable rides that you expect from Kia models. However, they will also offer updated styles and exciting new features for an even more exciting driving experience.
Feel free to contact us to learn more about these upcoming vehicles. We will gladly answer any questions you might have and keep you updated on arrival dates so you can be ready to get behind the wheel of a great new car as soon as these new models become available. Then when the new 2018 Kia models arrive at our West Springfield, MA dealership, we will gladly show you any model you might be interested in and arrange a test drive so you can find the new Kia that best suits your needs.